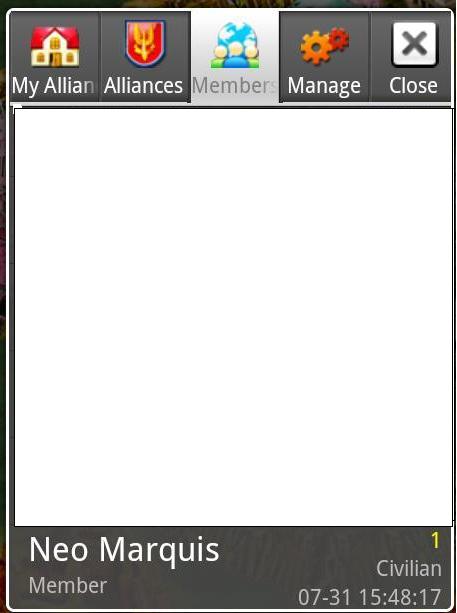 Note that i am at GME 8+ at me, so, it's at 3:48am in the morning..
I just Have one question.. U said u have 3mil+ reputation and yet when u join, u only have 1 point of rep. As of now, as 10:38:37 VA time, u only have 2,206,230 points, which is a good improvement.
I already let commander and generals know about the situation but seems like no one can answer me.
U already in the alliance but i still like to know why u have to lie to us to join us ???
Explaination to my commander, generals and team mates wil be a good start so that we can trust u and take ur words in future. if u were still in our alliance.
P.S; Commander and Generals, i took it into my own hand to post this coz It might be threat to us as the phoenix spies are approaching near to us for the plans.. I dun question authority but i need some answer for us to being a strong and powerful alliance.